It's hard enough to stay current on a travel blog while you are actually traveling – never mind once you've returned home. Even after the shock of reality wears off and, worse yet, you start to feel as if you've never left, continuing your blog is something you want to do as a way to relive all those great adventures you had (yes, they really did happen!). But the pesky reality of life back home (looking for work and then actually being employed again, settling back into a routine and waking up to an alarm clock to go make money instead of catch a plane/train/bus to another city/country/adventure not to mention how fun it is to go through a year's worth of mail and a bunch of boxes in storage) really gets in the way of writing.The great things about being home like seeing friends and family, not having to wear the same clothes for the millionth time (especially if they barely pass the sniff test) and not having to think about where you are going/how to get there/the proper way to purchase produce…and the simple fact that everyone understands you when you speak (and vice versa) are all pretty great. But it's still a HUGE adjustment returning home after a one year journey around the world.
What made our homecoming even more unique is that we came back pregnant. Yep, that's right, the Flashpackers are going to become Flashparents. Flashbaby is due in August and was conceived in Spain (much to the disappointment of our friend and landlady in Portugal who has ordered us back when it's time for baby number two).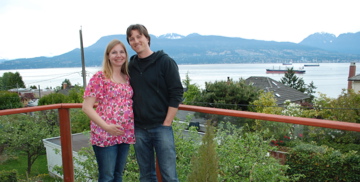 Between the demands of my job and the tiring effects of my ever expanding belly, I have completely neglected telling the story of the last months of our wonderful journey – which I will do – just not as quickly as I should. The last few months were some of the best. We received visitors from home in Spain who we had a blast with, spent Christmas and New Years in Portugal, a week in Barcelona, Valentine's Day in Paris, a week in Nice, time in Brugge, Amsterdam and Berlin – all amazing cities.
If anyone has a good suggestion (excluding my sister Shelley who's enamored with "Bean") for naming the baby, please comment!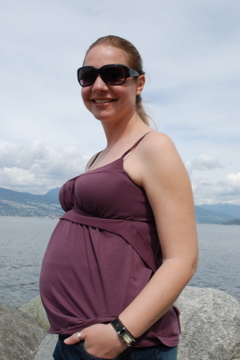 Next post: Madrid!